Days after days .

Weeks by weeks

.

Months past

.. Everything was not right . Sometimes , it felt wrong to feel right , and vice versa . But whatever it is ,

we have to keep on living

. The future is waiting for us (

or not xD

) .
Every moments is precious enough for us not to let them go , just like that

. Maybe we don't realize all of that because we have been blinded by - some sort of thing called sadness or depression . Well , no matter how depressed someone could be ,

there will always a way out

.
As the said , whatever it is , we have to keep on living .
( . )
On

1Malaysia's Book Reading Day

, 8th November 2010 , aku dan classmates dipilih oleh teacher untuk jadi peserta-lah . Setiap orang kena pilih satu buku di library dan

ambil tempat di bilik media

.
Aku , pada hari tersebut ,

baru balik dari KL

, meluru terus ke sekolah , dan sampai tepat jam

9 pagi

. Aku cari buku Romeo and Juliet tapi takde

=.="

, instead of that , I took the book

Pride and Prejudice

.
Rupa-rupanya Sakinah yang ambik buku Romeo dan Juliet

T.T

Tapi aku dah tahu dah serba sedikit cerita tu di mana

Romeo bunuh Paris

, Juliet dan Romeo bunuh diri

T____________T
Aku

tak sempat habiskan

pun buku Pride and Prejudice sebab masa yang diberikan hanya 33.5 minit = 2010 seconds . Tapi sempat

memahami what was the story-like

. Mr Darcy yang sombong with

Elizabeth Bennet

,

Mr Bingley

with

Jane Bennet

.
Yang aku pergi cerita pasal Pride and Prejudice ni apahal pulakkkk

=.="

. Oh , maybe because

it was mentioned in the Twilight saga

. Romeo and Juliet pun ada jugak mentioned ,

tiru sikit pun ada

. Cuma

Edward tak jadi bunuh diri

, Romeo bunuh diri .
Lagi satu , Edward tak bunuh Jacob

T.T

and

Bella tak cuba bunuh diri

, just trying to get her close enough to danger

* what the ... *

. And the story

Twilight

itself was quite a huge fantasy

xDDD

compared to

Romeo and Juliet

. No offense

x]

.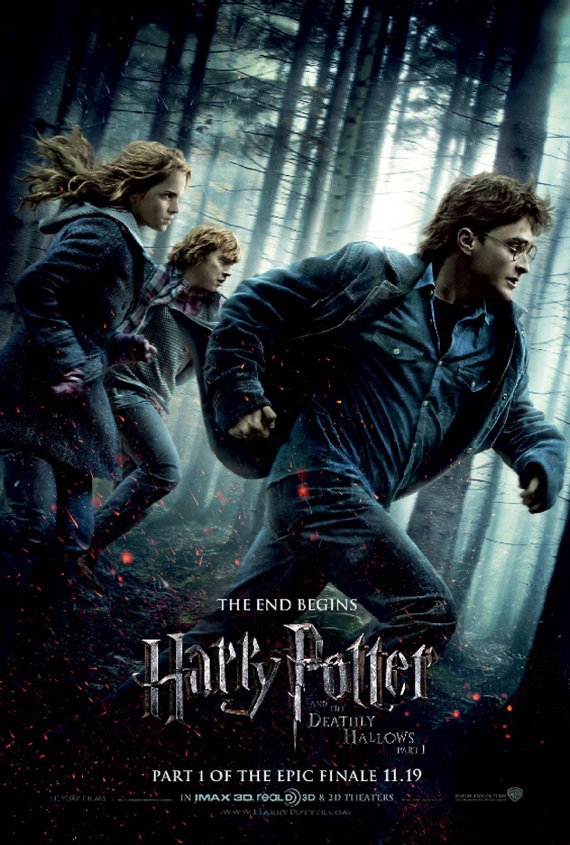 Okay baru-baru ni aku ke KL , right ? Sampai di KL dari Penang tu ,

kami berpisah dengan Kakngah

. Beliau naik bas ke KL Sentral dan terus ke

KLCC

. Sebab beliau dan kawannya nak tengok

Harry Potter and The Deathly Hallows part one

.

* kakngah memang obses dengan HP *
Sebelum tu , aku dah merayu-rayu nak ikut sekali . Tapi tetap tak boleh , sebab

Kakngah takkan balik rumah Abelong dah

, beliau terus ke LCCT . Kakngah suruh aku ajak Kaklong pergi tengok HP and The Deathly Hallows ni .
Malam tu ,

Kaklong pun tanya

sama ada aku nak tengok HP and The Deathly Hallows ke tak . Aku pun dengan wajah frowning

xDD

pun cakap ,

" Umm ... Tak naklah . "

And immediately

Kaklong tanya kenapa

, sebab tak minat sangat ke ?
Jawapan aku mestilah YES

T____T

The only movies I cared about are the Twilight saga . And soon enough ,

the Fallen movies

of course . Tapi , sebab aku pernah tengok

HP and The Half-blood Prince

, so awal-awal tu teringin jugaklah nak tahu sambungan dia .
But never mind .

=____="

Nanti aku jadi obses kang , aku

terrrbaca

semua buku HP pulak . Dahlah aku nak

concentrate on PMR

tahun depan . Actually no way . Memang dari mula aku tak boleh nak minat HP macam

first time aku tengok Twilight dah jatuh cinta

. Haha .
Eh korang ....
Perasan tak ?

x[

Left arrow keyboard aku

tercabutttt

! There's nothing at all . Haha , funny

>.<

! Tapi still

masih berfungsi dan boleh tekan

lagi . Cumanya , memang tak ada langsung apa-apa untuk ditekan !
But never mind about that , jarang-jarang je guna arrow ni . Guna mouse je biasanya

T___T

Dan kalau nak guna arrow pun maybe masa main game ,

but it has been a while since I played any games

.
Okay tadi aku boring , aku ambik pen hitam dan aku conteng seluar yang tengah aku pakai . Bukan conteng sangat pun , aku tulis '

Fifi2010

' je .

Hehehehehe ~

Masa tu tengah tengok tivi . Well , apalah sangat program menarik kat tivi tu ,

I hardly found any

.
* laughing * * chuckling *

AAAAAAAAAAAAAAAAAAAAAAAAAAAAAAA !

* screaming ? yes - sort of *

Am I insane ? Or what ? Uhh , lemme spell it .

LEMME SPELL IT !
W.H.A.T.E.V.E.R.
T______________T

Yes , I'm starting to be a little bit crazy these days . So I'd better take my hands away from this

no-left-arrow-key keyboard

* laughs *

.

TATA !!