Cbox spamming
Assalamualaikum
Diorang ni memang suka cari pasal, geram betul -_- Takde kerja lain keeeeeeee dari duk spam kat cbox aku. Nak chat, online aaaaa Facebook pastu chat bebetul, bukan tinggalkan Alya terkontang-kanting! xDDD
Oh btw, Anonymous AN, identify yourself.... I guess?
And to answer your statement, NO, I will never dedicate a post to all the boys I've loved before because that, ladies and gentlemen, is not the way to attract attention. I am not planning to embarrass myself to death.
Alya is PINKA.
Nah, hadiah untuk korang. Nikmatilah pemandangan yang indah ini tanpa rasa gundah gelana atau muram durja kerana ia sangat purrrrrrfect. Oh, no, this time it's not my selfie. I know you probably don't enjoy having a turtle taking selfie of herself, but here, a couple of bunnies.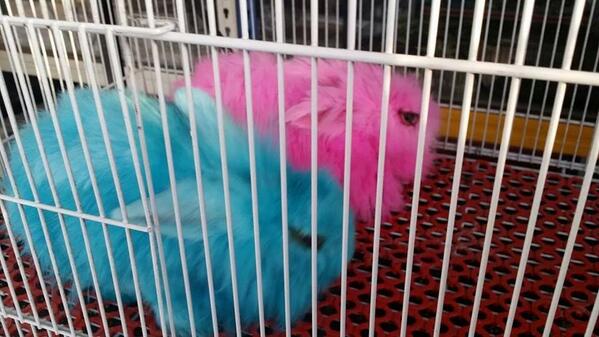 I love you guys.
Especially Kakti, kiss sikit?
:-*
Wahahaha!